Today the fine folks at the Daily Prompt would like us to extol fellow bloggers who have influenced us in some significant way.  There are two fellow bloggers who have influenced me and luckily for me I've already written about them both before and that will make today's post very easy because all have to do is link to those posts and perhaps send a pingback to them so they know I'm kissing their asses again.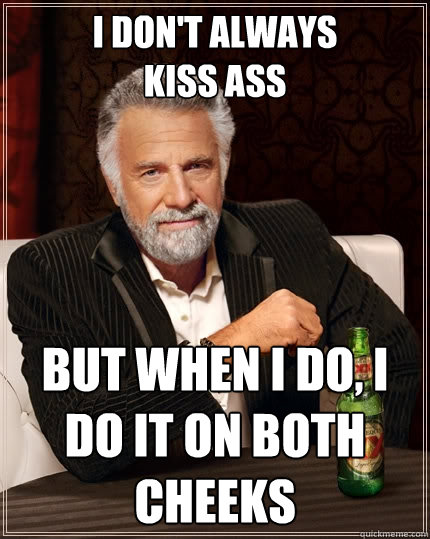 So!  Now that we know what we're here for…PROMPT ME!
Tell us about another blogger who has influenced your own online journey.
As I just mentioned, I have two bloggers who have greatly influenced my writing style here:  Le Clown and The Cheeky Diva.  Both are very talented writers and bloggers in addition to being smart, hilarious, and thought-provoking.  They both have unique styles that suit their personalities and through reading their work I was able to find a style that worked for me.  Since then my followers and stats have risen exponentially and I have them to thank for that.
To read about how Le Clown has influenced me, please read here.  This post was actually a post announcing my candidacy for a contest Le Clown was holding at the time, but I did mention in the post, and the comments, all the ways he has influenced me.
To read about how The Cheeky Diva has influenced me, please read here.  I got to invade the diva's house one day so to make up for it I doused her with compliments.  And she bought it!
Anyhow, those two bloggers have had the biggest influence on me, although really, any blog I read influences me in small ways I probably don't even realize so if I follow you you're influencing me in ways neither one of us realize.  Kind of like a tree falling in the forest.  Did it actually happen?  No one knows, but we assume it to be so.  Or something.
QUERY:  WHAT BLOGGER HAS HAD AN INFLUENCE ON YOU?(Photo credit: Wikipedia)
Check out these other great Daily Prompt posts