Let's pretend, dear reader. Pretend you're a wanted criminal. The crime is irrelevant to this hypothetical situation, so whatever crimes you've always dreamed of committing but haven't because you have, you know, morals…pretend you did that. Finally.
Next, let's pretend that the police are so inept that they can't catch you, which, let's face it, isn't much of a stretch so that part's easy. They have pictures of you, yet they still can't locate you. They post your mug shot on their Facebook page desperately asking anyone if they know of your whereabouts. You, as you're perusing your Facebook feed, see this post with your mug shot and know they're looking for you.
What do you do?
I think I'd pack my shit and get outta dodge. Or perhaps I'd go into hiding. Maybe I'd even leave the country. I know one thing I wouldn't do is share the Facebook post and mock the police department. No one's that stupid, amiright??
Sigh…
Meet Anthony James Lescowitch. Say hello, Anthony.
Anthony was wanted by police for aggravated assault and they posted his mug shot to their Facebook page. He saw the post within minutes. He then inexplicably shared the post on his own Facebook page and mocked the department because they hadn't caught him yet. In an unbelievable turn of events, he was arrested 45 minutes later by an undercover police officer.
Anthony is obviously not the brightest star in the sky as he was wanted for assault and violated his parole for, I can only assume, other crimes. But, c'mon. How can someone be so stupid? Right after he shared his own wanted mug shot on Facebook the police, using a dummy profile of an attractive woman, contacted him and asked to meet him. And he fell for it.
I'm automatically suspicious of an attractive woman if she seems interested in me, because I know no sane attractive woman would be. But Anthony must think he's hawt stuph. He was all about the faux foxy woman and it was his downfall. Well, that and being a dumbass stupid enough to share the police department's post about him being wanted. Moron.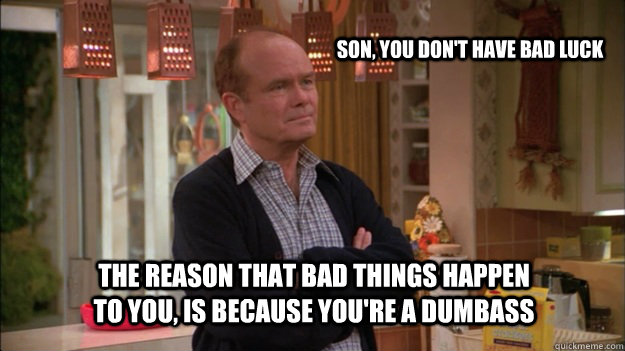 Oh, well. That's one more idiot off the streets so that's good for the rest of us.
Link: Man posts own wanted poster to Facebook, arrested 45 minutes later