Forces of nature have conspired against me this week to prevent me from completing a Feature Friday post. In other words, I actually had to work at work this week. What the fuck is that shit all about? Don't they know I have blogging to do??
Since I have nothing of substance to share with you today, but didn't want to leave you all totally in the dark because I know you're all lost without me (hell, I'm lost without me), I figured I'd throw up (word vomit!) a quick post full of obscenities and nonsense so you guys don't feel all empty inside.
Aren't I ever so thoughtful and kind?
Since I now have your attention (I think) I'd like to encourage you all to visit Features of Fridays Past and check out all of the bloggers whose asses I've kissed whom I've featured so far. They are all ridiculously talented bloggers and deserve your follow if you haven't already followed them.
I'd also like to remind  you that we're still trying to raise funds for our favorite bear (Merbear, of course). Please donate if you can. Spread the word, as well. Nobody should lose their home simply because they suffer from a disease that prevents them from working.
In other news, be on the lookout Monday. Exile On Pain Street has chosen his prize for the Tag Line Contest and decided to guest post here. His post will go live Monday morning so make sure you all drop by and check it out. Also, hop on over to his blog while you're at it and follow him, too, because he kicks ass and stuph.
Lastly, I'm interested in you, dear Maphia. Tell me things. Tell me how you're doing. Tell me what's going on in your life. Tell me lies, tell me sweet little lies. Tell me something good. Tell me a joke. Tell me about yourself. Let's blow the comments up like a piece of Bubble Yum. Let's have fun. Distract me from my work today.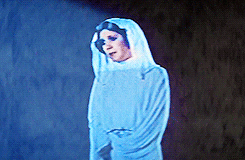 Help me, Stuph Maphia, you're my only hope.
Check out these Features of Fridays Past!