Here we are, hump day. That misleading day that is never as fun as it sounds.
While not all of us will be humping today, I'll be settling in to answer questions from Cee, which I've somehow gotten into the habit of doing on Wednesdays. It's time for me to share my world!! Oh, shut up. You know you love it.
---
What is your most favorite smell/scent?
I've never really pondered this before. My favorite scent, hmmmmm…. I guess the smell of freshly prepared buffalo chicken would be my favorite. I mean, there's just something intoxicating about it to me. It tickles my nose and makes me drool like a teething infant. I know you're all judging me, but I don't care, because buffalo chicken is my bacon.
How do you write: computer, longhand or other?
Computer. I've been using a keyboard for so long that if I try to write for more than a minute my hand starts to cramp up. I haven't written longhand extensively since I was in high school.
Your favorite blog post that you have written? (add link)
Wow. That's a tough one to narrow down. I've published over 1000 posts (though some have since been culled). Some of them are good, others I think are great, but choosing a favorite blog post is like asking me to pick my favorite child – I love them all equally. I just can't do it. Well, I'm kinda proud of this one from a couple years ago…
What's one of your favorite books from childhood?
I don't have one. I was never much into reading until I was an adult. In my youth I was more concerned with music, sports, and video games than with books. I was outside hanging out with my friends, or playing basketball, baseball, or football with them. I did read some John Grisham books my junior year in high school for book reports, and I enjoyed those immensely, but not enough to get into reading on a regular basis.
In 1996, when Star Wars: Shadows of the Empire multimedia project was released, I bought the book as soon as I finished the video game. I found from that book that there was an entire line of Star Wars books and I began collecting them immediately. I now have close to 100 Star Wars books on my book shelf at home. Along the way I developed a taste for other fictional genres, including mystery, suspense, thrillers, and some sci-fi. My favorite book is Timeline, by Michael Crichton, and my favorite author is Harlan Coben, who, in my opinion, is the best mystery writer today.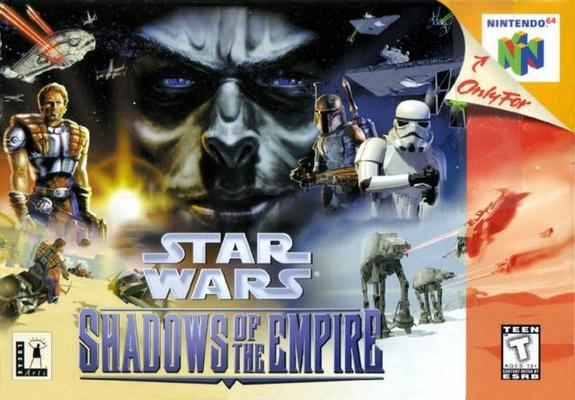 Bonus question:  What are you grateful for from last week, and what are you looking forward to in the week coming up?
I'm grateful for being Freshly Pressed on Monday! I'm grateful for Elyse, who brought my post to the attention of the WordPress editors. I'm grateful for Emily who graced this here weblog with her magical prose yesterday. I'm grateful to Laura, who gifted me a copy of one of her ebooks. I'm grateful for all of my bloggy friends. You guys are awesome. As always, I'm grateful to Cee for these questions. As for the future, I don't really have anything planned soon, so nothing really to look forward to but the weekend.
---
Would you like to share your world? Head on over to Cee's Photography and find out how! I'm out, peeps!
Related articles